The Economic & Strategic Planning Division is charged with promoting informed decisions about the County's long-term direction, integrating strategic planning and analysis to support decision-making. The division also provides long-range planning and guidance to departments and County entities to ensure facility needs are met on a timely basis.
Projects
Travis County Comprehensive Economic Development Strategy (DRAFT - not yet approved by Commissioners Court)
In early 2017, Travis County began developing a Comprehensive Economic Development Strategy that provides recommendations for a holistic, community-driven approach to economic development that focuses on shared prosperity and sustainability. The Strategy provides a framework for County economic development activities that focuses on the County's role as a convener and connector of regional initiatives and resources. By convening stakeholders, aligning resources, connecting related activities, and spanning gaps in services both across and beyond the County's departments, Travis County can strengthen its role in regional economic development and positively influence outcomes, even with its limited land use tools and statutory authority.
Opportunity Zones
EDSI periodically reviews emerging policies and procedures and their potential impacts on equitable economic development. The federal Opportunity Zone program is designed to attract investment into low-income census tracts and EDSI is currently tracking this program to determine how it may impact Travis County residents. The Opportunity Zone resource page is regularly updated as new guidance and policy surrounding the program is released.
2018 Travis County Master Plan Update
This 2018 report focuses on strategies to meet the facility needs of Travis County today and in the future, providing a snapshot of where county government is today in the execution of plans to house county services. It includes a strategic assessment of the future potential uses of many county-owned properties. This report is an update of the 2015 report.
Palm School Project
In April 2018, consultants completed the Palm School Historic Structure Report to assist the County in understanding the building and site's history. Travis County is now using that information to craft covenants to guide the sale or lease of the property through its Palm School Advisory Board in an effort to balance and maintain its cultural, historic, and market value.
Central Campus Master Plan
The Travis County Central Campus Master Plan was completed in 2011 and approved in 2012, providing direction to meet the physical needs of Travis County's activities in downtown Austin.
Civil & Family Courts Capacity Project
A new Civil and Family Courts Complex is needed to respond to the demands on the current and future justice system. More information on the status of the project is available at the Civil and Family Courts Capacity site.
Adult Correctional System Needs Analysis and Master Plan Update
Travis County recently completed a comprehensive needs analysis and master plan update for the adult correctional system. Phase I, the Needs Analysis, was completed in April 2015. Phase II, the Master Plan Update, was completed in January 2016.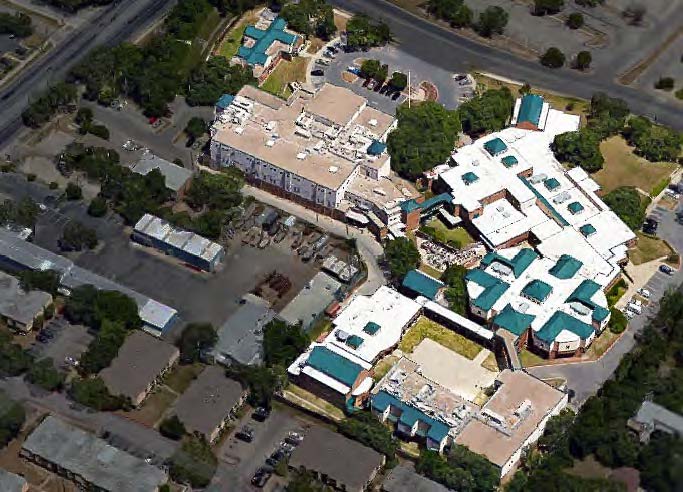 Juvenile Probation Needs Analysis and Master Plan Update
The Juvenile Probation Needs Analysis and Master Plan Update began in April 2015. Phase I, the needs analysis, was completed in April 2016. Phase II, the physical master plan, was finalized and approved in April 2017.
Travis County North Campus Redevelopment Planning
Travis County is working on a Request for Proposals (RFP) for new development at a vacant site on Airport Boulevard. The County hopes to provide additional office space to house growing county services as well as mixed-income housing at the site to create a vibrant, mixed-use project for the area.
Ongoing Activities
Departmental Program Planning Guides
Staffing forecasts