The Economic & Strategic Planning Division is charged with promoting informed decisions about the County's long-term direction, integrating strategic planning and analysis to support decision-making. The division also provides long-range planning and guidance to departments and County entities to ensure facility needs are met on a timely basis.
Comments Requested
View the Palm School draft restrictive covenants.
The Travis County Commissioners Court has opened a 30-day comment period for the draft restrictive covenants related to Palm School. The comment period is open from Wednesday, August 21 through Friday, September 20, 2019. You may submit comments by sending an email to palmschool@traviscountytx.gov or by sending a hard copy letter to the following address:
Travis County Planning & Budget
Attn: Palm School
700 Lavaca St, Suite 1560
Austin, TX 78701
All comments received will be compiled for consideration by the Commissioners Court.
Project Timeline
Below is a brief timeline of recent documents, community input, and Commissioners Court actions related to the Palm School.
On April 12, 2018, the Commissioners Court received the Historic Structure Report for the Palm School building.
On May 8, 2018, the Commissioners Court created a Palm School Advisory Board and approved the board's charge. The charge was the following: "to draft recommended covenants for deed-restricted sale or long-term lease of the Palm School property, considering its significant cultural, historic, and real estate value." The Advisory Board was composed of three representatives, with each one bringing expertise in one of three areas: historic preservation, real estate, and community history. The Court also authorized a new appraisal for the Palm School site.
On June 19, 2018, Travis County staff hosted a community meeting and conducted a survey. The purpose of the community meeting and survey was to gather input on preservation priorities, preferred community uses, relationship to Palm Park, and new development.
Between June 2018 and January 2019, the Palm School Advisory Board met and created draft restrictive covenants for the sale or long-term lease of Palm School. (An overview of the covenants can be found in this presentation given to Commissioners Court on June 4, 2019.)
On April 3, 2019, Travis County staff hosted a second community meeting, with the purpose of gathering input on the restrictive covenants drafted by the Advisory Board, and conducted a survey.
On June 4, 2019, the Commissioners Court received a presentation from Travis County staff, and voted to adopt restrictive covenants for the Palm School site and direct the County Attorney's Office to finalize them for approval by the Commissioners Court. The vote included the Court's desire to allow Travis County residents to submit their suggestions for the restrictive covenants. Up until this point, the Commissioners Court had seen restrictive covenants in general form. The County Attorney's Office was directed to take the general form of the restrictive covenants and create specific legal language from it.
On August 20, 2019, the Commissioners Court received a draft copy of the specific legal language, drafted by the County Attorney's Office, of the restrictive covenants for sale or long-term lease of the Palm School property. The Court then voted to open a public comment period so that County residents may review this legal language and make comments on it.
To view videos of Commissioners Court meetings where these presentations occurred, please visit the Commissioners Court Meeting Calendar.
Projects
New Civil and Family Courts Facility
A new Civil and Family Courts Facility will be breaking ground in Spring 2019 to meet the needs of the civil justice system in Travis County. Up-to-date information on the status of the project is available at the project website.
Travis County North Campus Redevelopment
Travis County breaks ground in May 2019 on a new mixed-use project that will deliver affordable housing, county office space, neighborhood retail, open space, and supportive parking on a 3-acre site at 5325 Airport Boulevard. For more information on the project and for up-to-date information, please visit the project website.
Travis County Comprehensive Economic Development Strategy (DRAFT - not yet approved by Commissioners Court)
In early 2017, Travis County began developing a Comprehensive Economic Development Strategy that provides recommendations for a holistic, community-driven approach to economic development that focuses on shared prosperity and sustainability. The Strategy provides a framework for County economic development activities that focuses on the County's role as a convener and connector of regional initiatives and resources. By convening stakeholders, aligning resources, connecting related activities, and spanning gaps in services both across and beyond the County's departments, Travis County can strengthen its role in regional economic development and positively influence outcomes, even with its limited land use tools and statutory authority.
Opportunity Zones
EDSI periodically reviews emerging policies and procedures and their potential impacts on equitable economic development. The federal Opportunity Zone program is designed to attract investment into low-income census tracts and EDSI is currently tracking this program to determine how it may impact Travis County residents. The Opportunity Zone resource page is regularly updated as new guidance and policy surrounding the program is released.
2018 Travis County Master Plan Update
This 2018 report focuses on strategies to meet the facility needs of Travis County today and in the future, providing a snapshot of where county government is today in the execution of plans to house county services. It includes a strategic assessment of the future potential uses of many county-owned properties. This report is an update of the 2015 report.
Palm School Project
In April 2018, consultants completed the Palm School Historic Structure Report to assist the County in understanding the building and site's history. Travis County is now using that information to craft covenants to guide the sale or lease of the property through its Palm School Advisory Board in an effort to balance and maintain its cultural, historic, and market value.
Central Campus Master Plan
The Travis County Central Campus Master Plan was completed in 2011 and approved in 2012, providing direction to meet the physical needs of Travis County's activities in downtown Austin.
Adult Correctional System Needs Analysis and Master Plan Update
Travis County recently completed a comprehensive needs analysis and master plan update for the adult correctional system. Phase I, the Needs Analysis, was completed in April 2015. Phase II, the Master Plan Update, was completed in January 2016.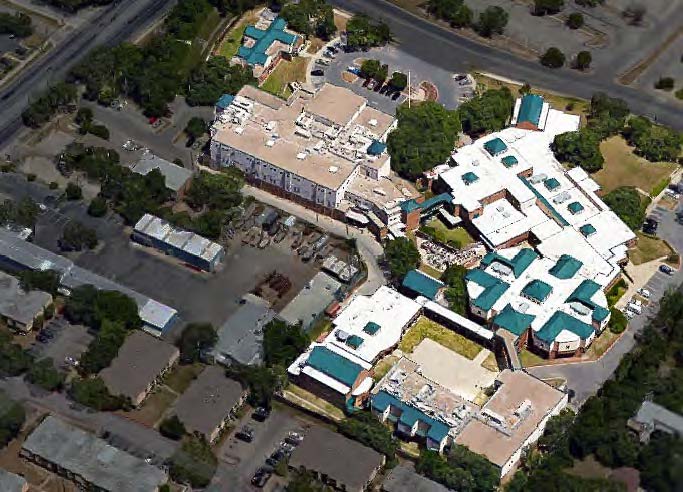 Juvenile Probation Needs Analysis and Master Plan Update
The Juvenile Probation Needs Analysis and Master Plan Update began in April 2015. Phase I, the needs analysis, was completed in April 2016. Phase II, the physical master plan, was finalized and approved in April 2017.
Ongoing Activities
Departmental Program Planning Guides
Staffing forecasts