CDBG- Recovery (CDBG-R)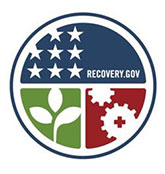 Travis County received $226,300 in Community Development Block Grant (CDBG) funds from the American Recovery and Reinvestment Act of 2009. The funds must benefit Travis County low- to moderate-income residents who live in the unincorporated areas of the county, and meet the spirit of the Recovery Act as required by HUD, the County held a 7 day public comment period to receive comments on the proposed project from May 22, 2009 until May 29, 2009.
Project
This project provided service connection to 20 low to moderate income homes benefitting 66 people to public water infrastructure for the first time. The homes were located in Plain View Estates, a primarily low to moderate income neighborhood located in the unincorporated areas of Eastern Travis County. The project was completed in September 2012 for a total of $201,790.16.
Read the Amendment for CDBG-R to learn of the details of the proposed project for these funds or the for an overview of CDBG-R and how the proposed project was chosen.
Project Status and Reporting
View detailed quarterly reports
CDBG-R General Resources
https://www.treasury.gov/initiatives/recovery/Pages/recovery-act.aspx
General Information on the American Recovery and Reinvestment Act
HUD.Gov/Recovery - CDBG
HUD website with information on the implementation of the American Recovery and Reinvestment Act by the different HUD programs including CDBG-Recovery.
*Minority Business Enterprise/Women's Business Enterprise (MBE/WBE)